DRESS TO OPPRESS
Words by Mitchell Hodge
Photography by Ashleigh Hobbs
In 2020, as society continues to accept the idea of gender fluidity, fashion follows suit, with the blurred lines between masculine and feminine style becoming a mainstream concept.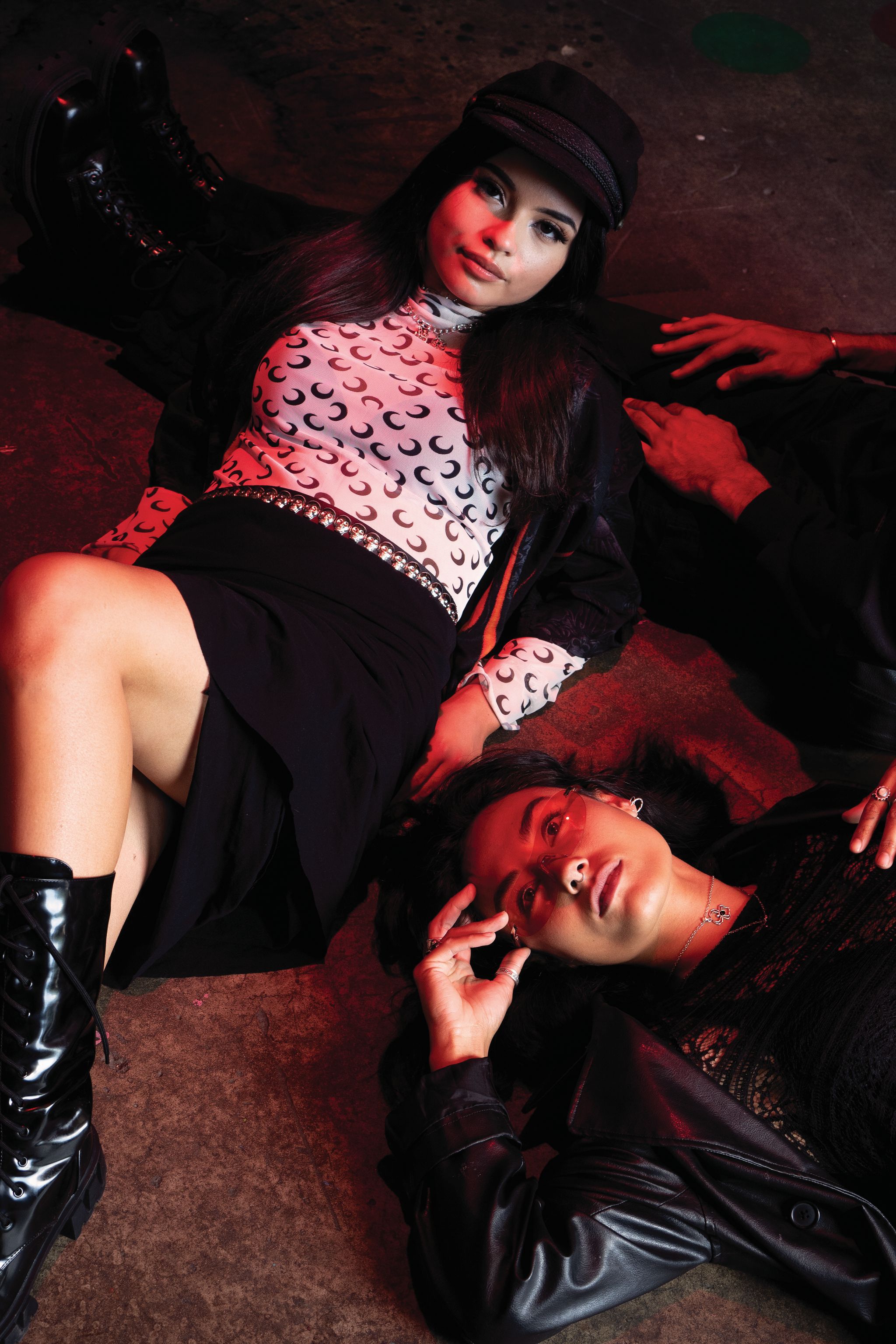 Male or female, fashion allows us to explore complex ideologies of gender, identity, sexuality and status. Throughout the ages, clothing has been one of the most traditional ways to identify gender; but, should it be?
With garments commonly designed to adhere to the stereotypical 'tall and broad' male physique, men's fashion remains constrained by form, style and design. An example of this can still be seen on the red carpet today as men generally adhere to a "black tie" look, limiting their scope of self-expression. Women, however, have the opportunity to express themselves more freely, through their choice of garment, hair and makeup. These differences indicate a limitation of choice when it comes to gendered fashion, with men's clothing placing more priority on function and structure while women's fashion has more space for creativity. Now, designers – such as Tim Lindgren, owner of Tim Lindgren the label – are encouraging society to redefine these gender norms.
"[When people look at] red carpet events and how men [are] now wearing dresses just to, you know, drive that cultural conversation in society…it becomes a 'normal' thing," he says.
"This [then becomes] a genuine conversation about that happening." A prime example of a male drawing on this 'freedom' of self-expression found within a more traditionally feminine look was when Australian actor, dancer and musician, Keiynan Lonsdale, made his debut at the 2019 Met Gala in a Manish Gora gown covered in 1,500 handmade and embroidered butterflies. This further encouraged the evolution of gender fluidity and non-binary fashion, with skirts and dresses now exhibited more frequently down runaways and red-carpet events by men.
Lindgren, who is also a senior fashion lecturer at Queensland University of Technology (QUT) School of Design, says, "it was quite surprising how society had typecast us into these stereotypical gender roles in fashion. [The idea] that men should be wearing pants and a woman should be wearing a skirt [is a strange concept] when, biologically, it should be the other way around. Males are anatomically different to females, so it makes more sense that women are to wear pants and men skirts."
Another brand looking to decrease the divide between masculine and feminine fashion is jewellery designer Joel Berechree, the founder of ONETWOTHREEFOUR, a Gold Coast based handmade jewellery label. "[For] nearly every 'feminine' ring I make, there is always two or three messages I receive from very masculine, footy loving, snag-on-the BBQ men asking if they could get something similar," Berechree says. "If I advertised it as a women's ring, it would be interesting to see how little interest from these men it would get which shows the power in genderless clothing and accessories in general. I think we need to take a backseat on forcing clothing styles on to genders and let people decide what they actually like."
Berechree believes society is beginning to be less definitive about what people should wear. "I think it is important to keep it flexible as some people want to feel and dress and present their gender and some people would rather stay ambiguous." He also explains the idea that how a person feels in their clothing is more important than conforming to traditional gender stereotypes: "I'd say 20% of my clothes are 'women's' and I feel masculine when I wear them and that's pretty cool to me".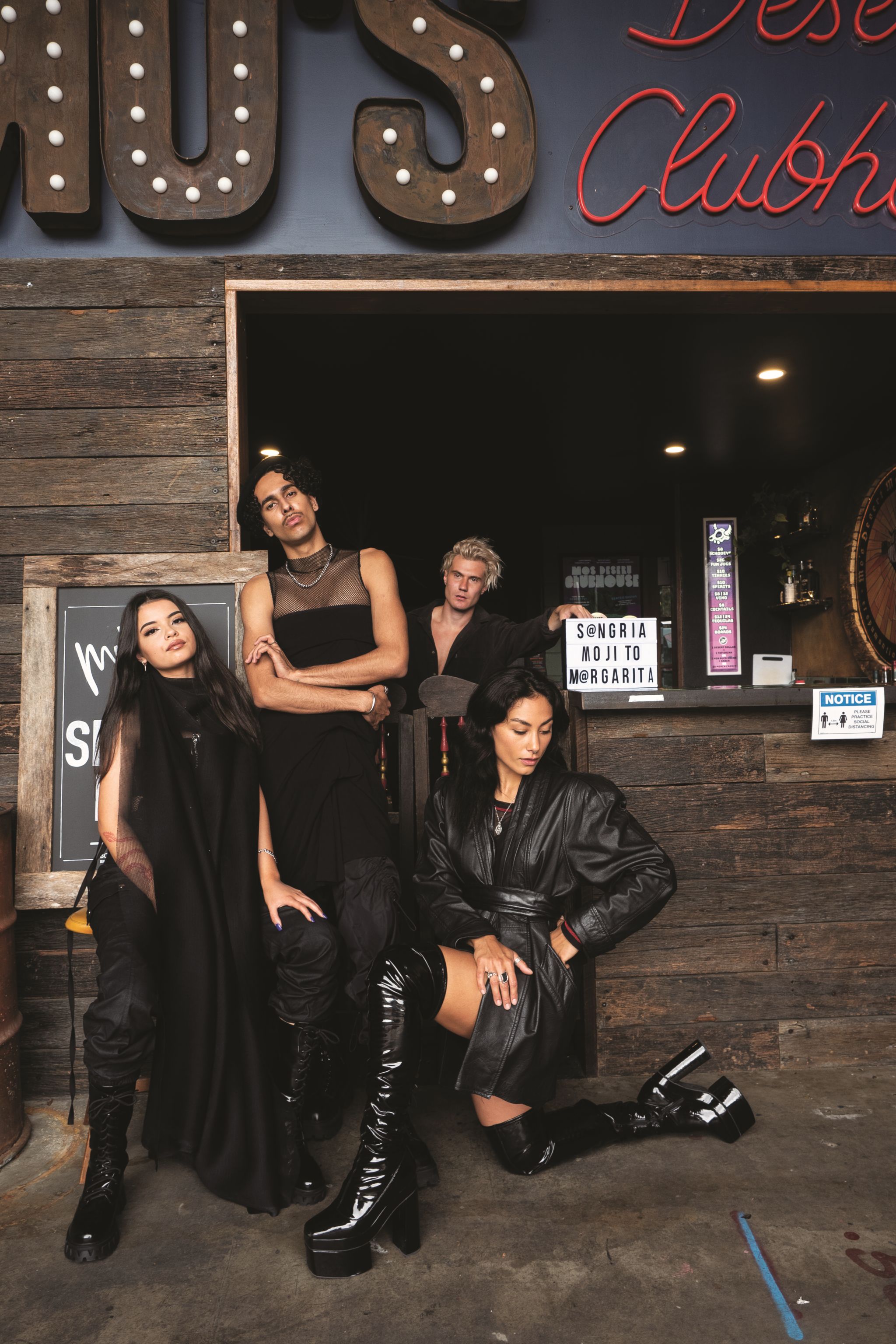 Influential brands and media platforms often release statements claiming that male representation will be filtered into the societal norms of fashion. However, as action on these statements remains minimal, the continued marginalisation of men's fashion exaggerates the issue through creating an environment where men believe they are unwelcome. Kathleen Horton, Senior Fashion Lecturer at QUT School of Design believes "it's frustrating because we don't get to teach many young men; because, they aren't thinking it's something they can be interested in. But I think…fashion is really changing, more so over the past few years than ever".
With men's fashion remaining largely under-examined, there is further opportunity for designers to explore ways of merging traditionally feminine and masculine style. Following the rise of 'power dressing' throughout the 1980s, female fashion continues to draw inspiration from menswear, with styles such as the 'boyfriend jean', 'boy short' and oversized t-shirts now staple pieces in many women's wardrobes. Although the concept of women deviating away from a more traditionally feminine wardrobe has become socially acceptable, the same cannot be said for the diversification of menswear. As acceptance of gender fluidity becomes a part of the everyday, fashion plays a crucial part in how people express themselves and portray their identity. How someone is dressed can no longer be used to quickly identify their gender. It is not as simple as it used to be and the fashion optioned available need to reflect this.