ART LOCKED DOWN
Words by Rhiannon Herne
Lockdown and social distancing have required artists to postpone exhibitions, altering their creative practices and moving their businesses online as they produce more work responsive to the coronavirus. While this crisis rages on, many artists are focusing on how this year has affected them and their art.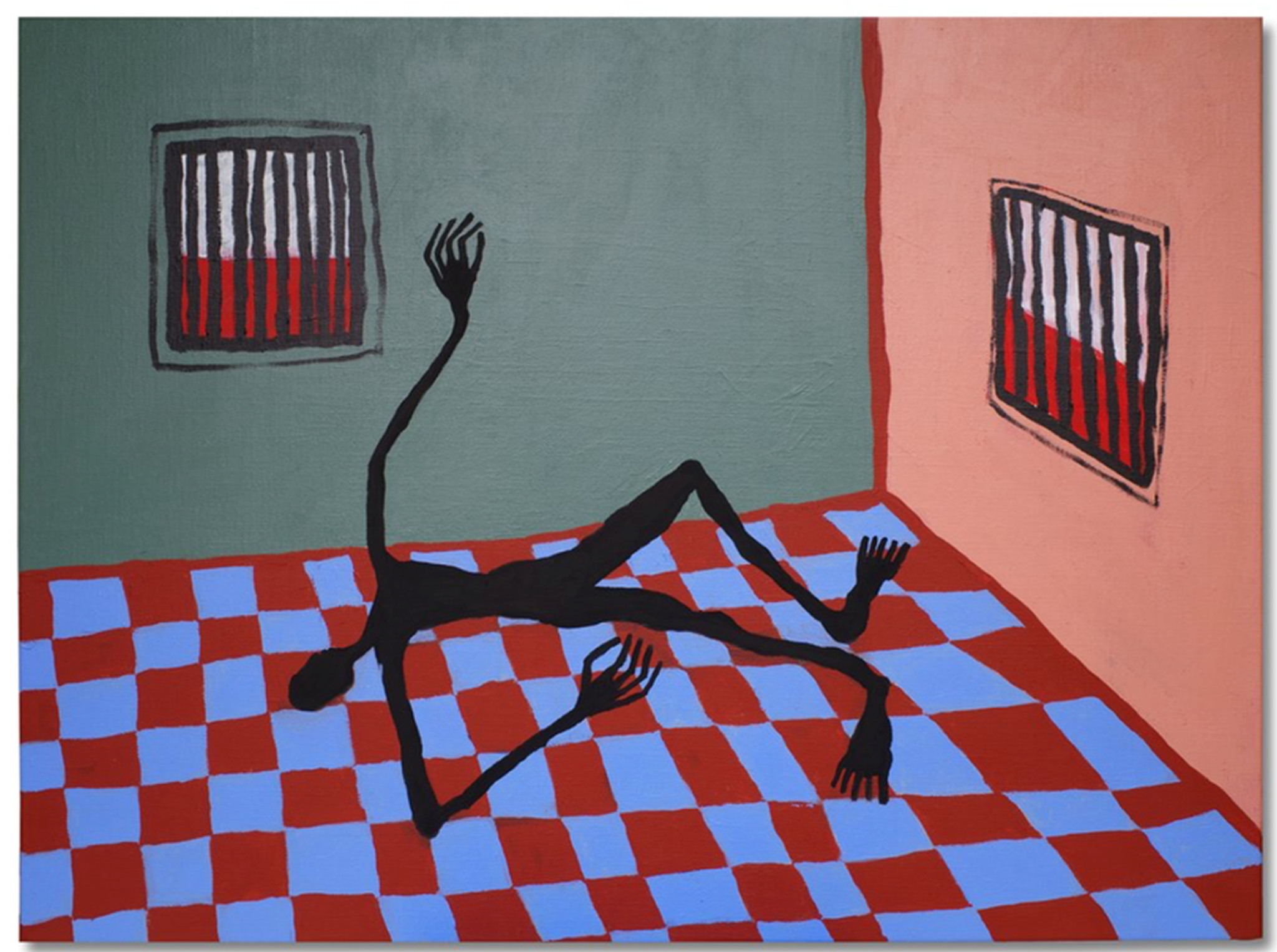 There is always a strong sense of social justice for Artist Mia Boe, an Indigenous (Batjala)/Burmese artist based in Brisbane. She's been exploring one of the most significant movements of the year, the Black Lives Matter (BLM) protests, through the themes 'lock-up' and 'lockdown'. Specifically, she explores Australia's history of violence and oppression towards Indigenous communities with reference to Ned Kelly and the 'Black Trackers'. "One of my ancestors was one of the Black Trackers that caught Ned Kelly," Mia says. "I just connected two dots and appropriated one of Sydney Nolan's work [to share a side of] history that Australians don't really know." She also explores historical themes of war and violence and refers to the White Australia Policy, which remains a lived reality for many Indigenous Australians. 
More broadly, Mia explores ideas of family and isolation, security, fear and prejudice. "In the bushfires, there was this idea of having to adapt to crisis. For Indigenous Australian's this is not new to us," explains Mia. "I think this theme is never-ending, even after the coronavirus I think it's going to continue influencing my work for sure."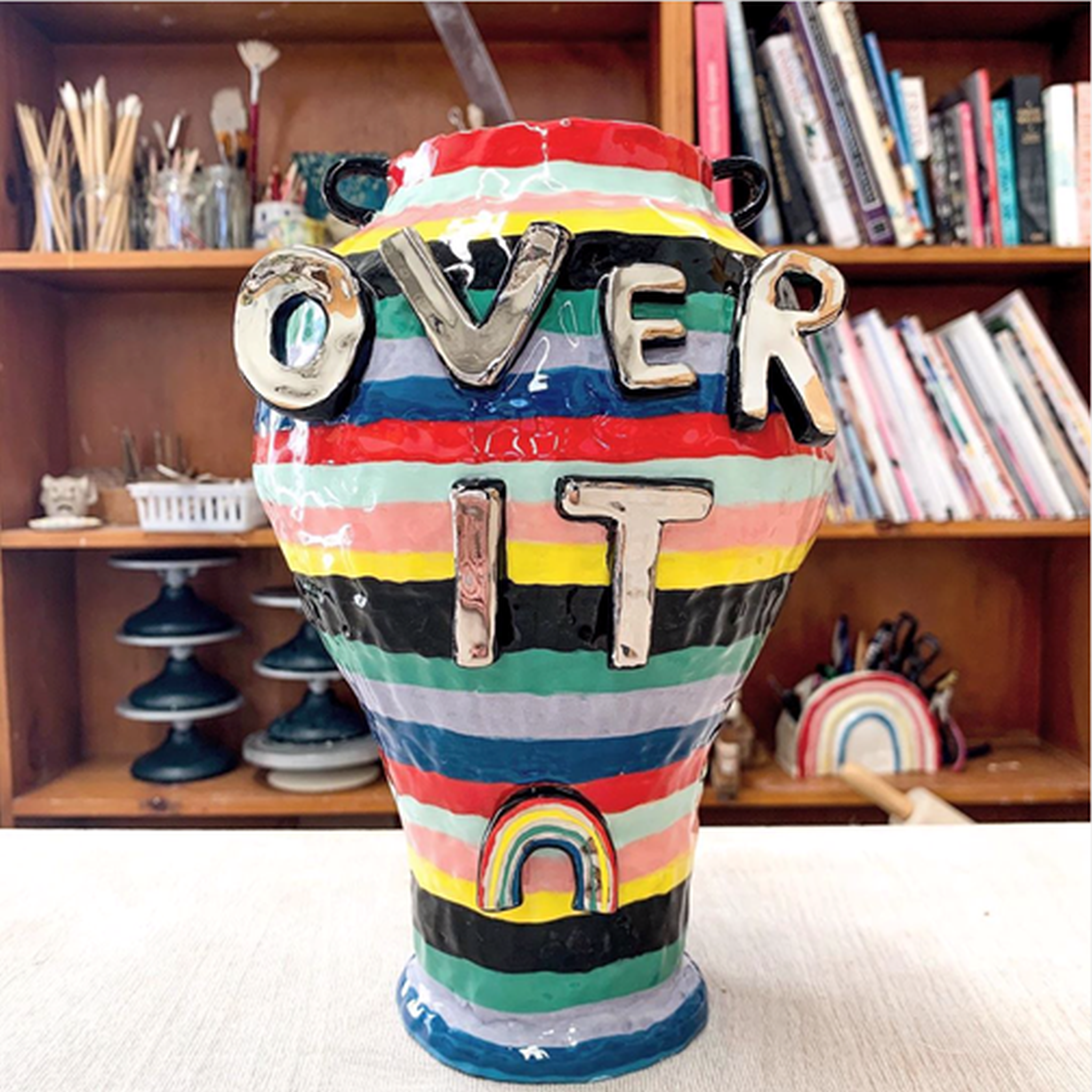 The coronavirus pandemic has led Bonnie Hislop to spotlight similar political issues. She creates painted ceramic homewares and more recently, ceramic amphora sculptures. For her, it is important to consider how each piece that she creates has the potential to exist for hundreds of years. With brightly coloured slogans like 'Give Me Space' and 'Over It' emblazoned on these objects, Bonnie's series 'Better Luck Next Year' playfully invites its audience to consider the bigotry that has been highlighted this year. While standing firmly in solidarity with trans and gay rights and the BLM protests, her pieces are functional while also commenting on prejudice in the world around her.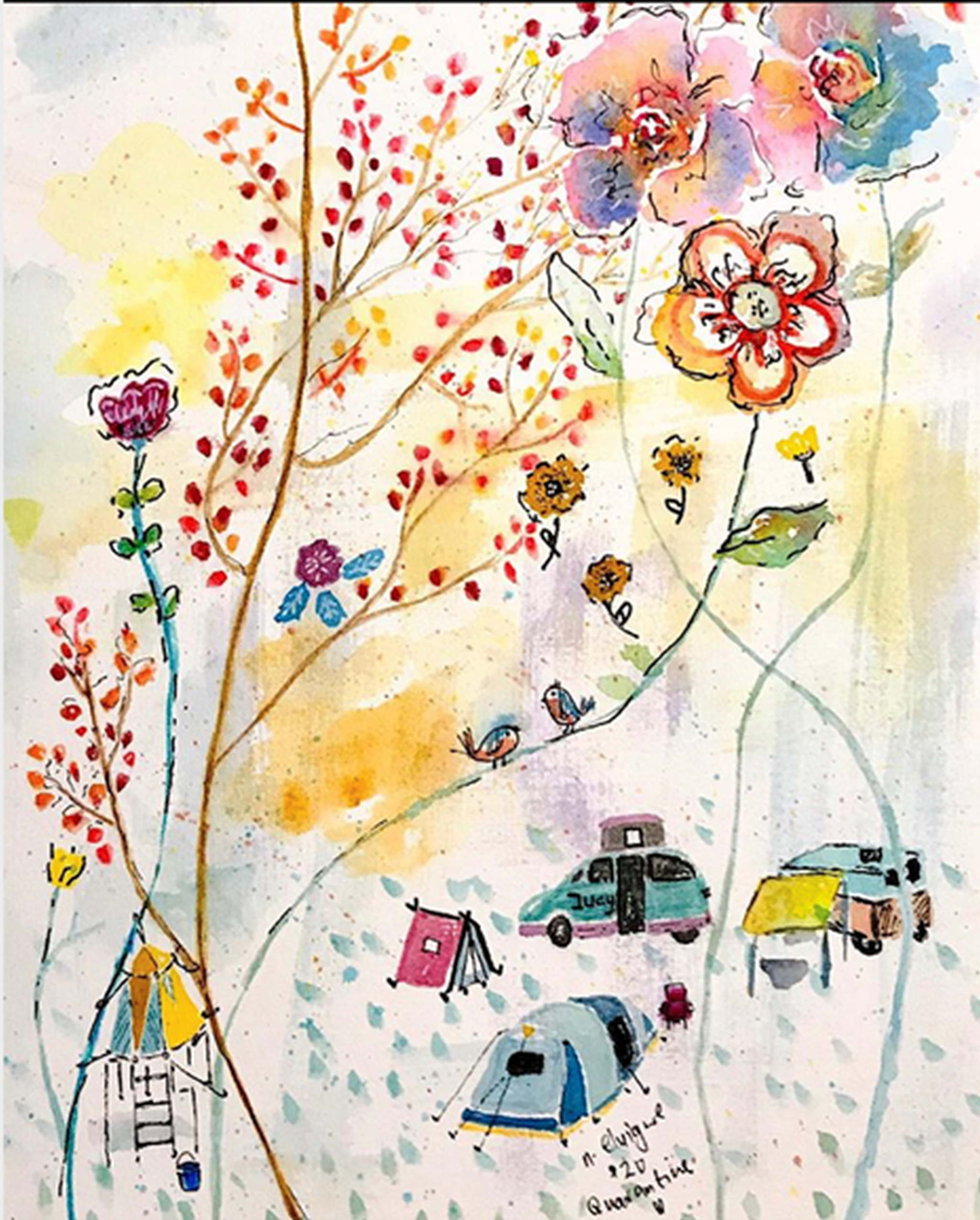 For Artist Nancie Lane, the coronavirus has been a big 'equaliser'. She utilises mindfulness to focus on the small events that make life worth living. While Nancie was born in Brisbane, she spent her adolescence in Nigeria. Her work frequently references where she grew up, with colourfully clad feminine figures that represent the women in her family, to bountiful fruits waiting to be picked. She also draws inspiration from the colours that she sees in everyday life from "paynes grey clouds to yellow ochre leaves". Her work created during the pandemic entitled 'Quarantine' depicts a group of small camper vans nestled in among huge, brightly coloured flowers. She highlights the importance of connecting with ourselves, others and nature, especially during a time which can be so isolating. 
Now is a time more than ever to find strength, solace and joy in artwork at a time when accessing it is more challenging than ever. For all the problems its caused, the pandemic invites us to slow down and build sensitivity to others, which can be appreciated through the hard work of artists.
Meet the Artists
Mia Boe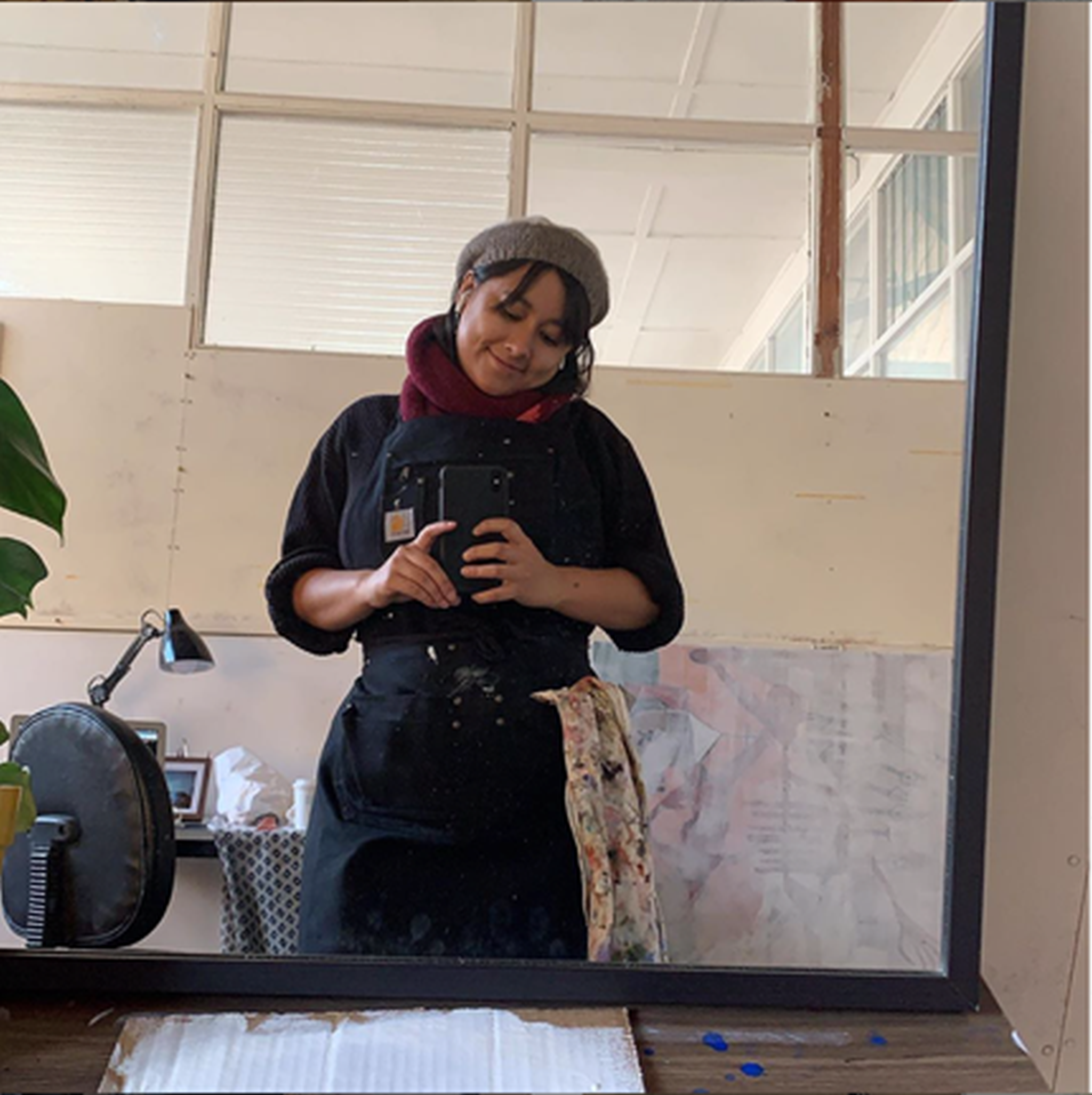 Mia Boe's exhibit 'Black Devil 2020' is due to be exhibited in December this year. If you want to support her you can go to Sunday Salon to purchase her work or else support her cause by donating to organisations such as 'Sisters Inside' and 'Murray Watch.'
---
Bonnie Hislop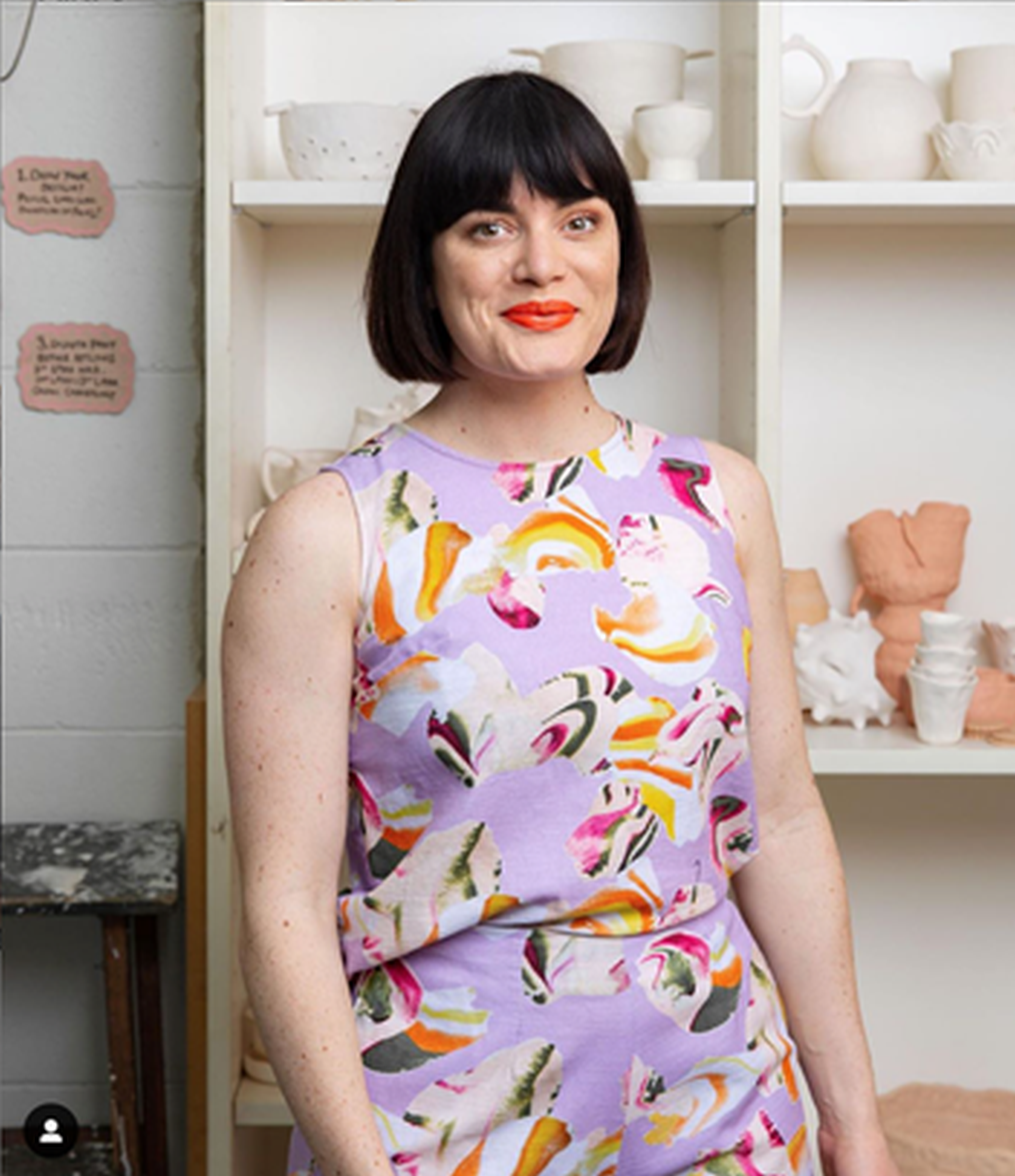 To support Bonnie you can attend and follow her exhibit 'better luck next year' which as a popup in Burnette Lane at Felix for Goodness. Tickets are available through The Third Quarter. She also has a showcase at Vacant Assembly on the 10th of December. You can buy her work online, book into her classes or see her studio here:
---
Nancie Lane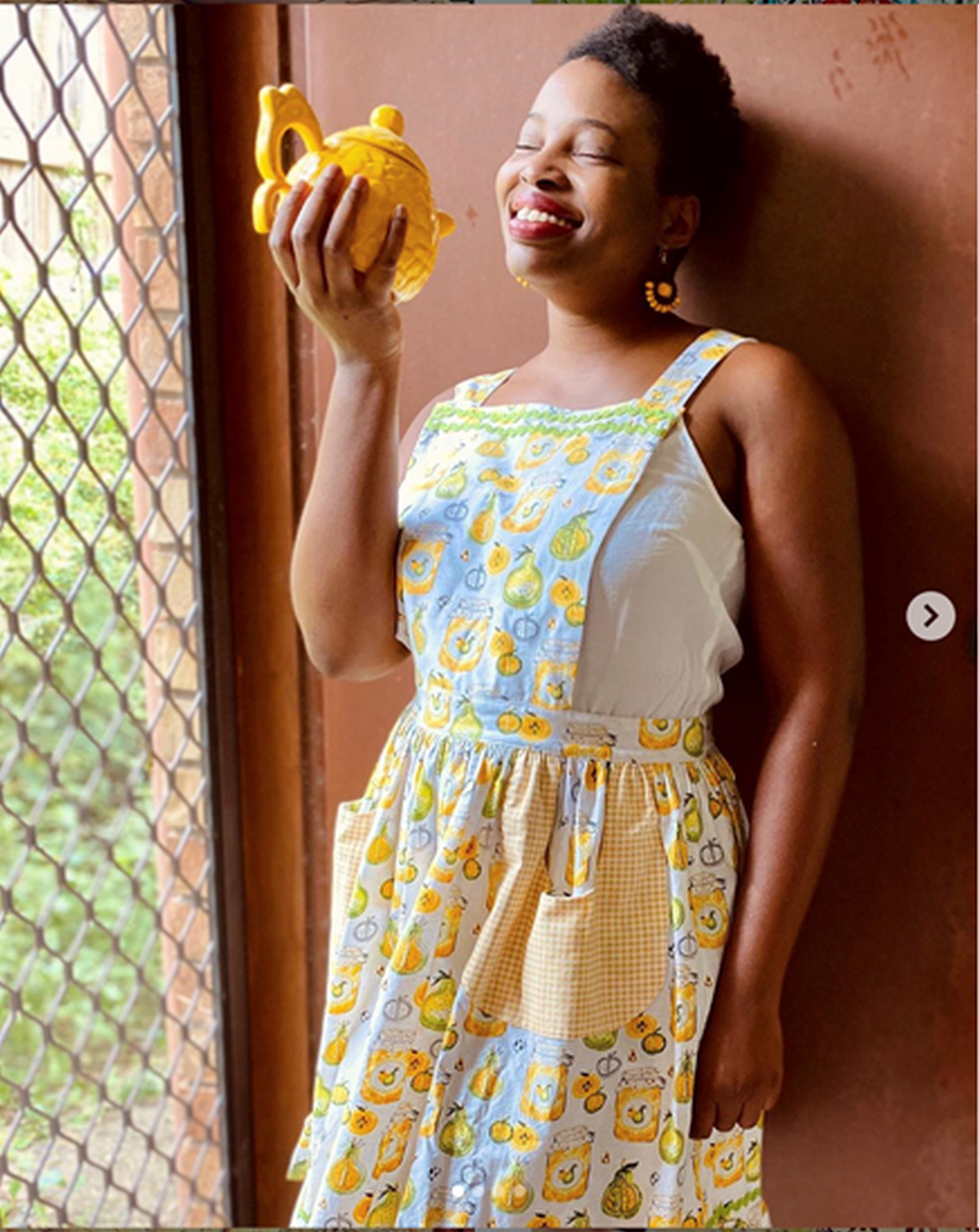 You can support Nancie by going to her website or seeing her at the Milton Markets on Sundays. She has classes coming in the school holidays at the Richard Randall art studio in the Mt Cootha Botanical Gardens.