CONSUMERISM AND SUSTAINABILITY IN 2020
Words & IMAGES by Victoria Watson
The Reality of Fast Fashion
As consumers, we often don't question where our clothes are manufactured. We don't like to think about the fact that the person who made a $10 shirt might be working 12 hours straight with no break and living below the poverty line. Now more than ever we must demand that big brands pay their workers a living wage.
Speaking to Veronica, a worker at a major fast fashion store, you can see she understands the struggle of not wanting to support fast fashion outlets. However, Veronica believes the consumer shouldn't be made to feel guilty about their consumption. She believes it's up to the CEOs of these corporations to make sustainable changes without it costing the consumer.
Consumers should still make some changes. Any little change helps (check out the next blog for 5 tips to start your sustainable fashion journey!). Changing how we consume fashion shows big corporations that we are educated, understand how they operate and will only support companies with sustainable practices. It's time for big corporations to recognise the need to shift from their exploitative behaviours and move to contribute to a more sustainable fashion industry. You can join in Oxfam's Campaign here to demand big brands pay all workers a living wage.
How to Be a More Conscious Consumer
Using paper straws and banning single-use plastic bags in major grocery stores was a good start to help protect the planet, but we need to do more. One way to lessen our impact on the environment is changing the way we consume fashion. Fast fashion brands like BIG W, Kmart, Zara and H&M release new collections every few weeks, with 85% of this ending up in landfill. In August 2020, Hannah Smith, the Environmental Officer for QUT Guild, organised a free clothing stall, allowing students to donate clothes they no longer wear. All donations were given a new home or sent to Man Rags, who re-purpose old materials into new products.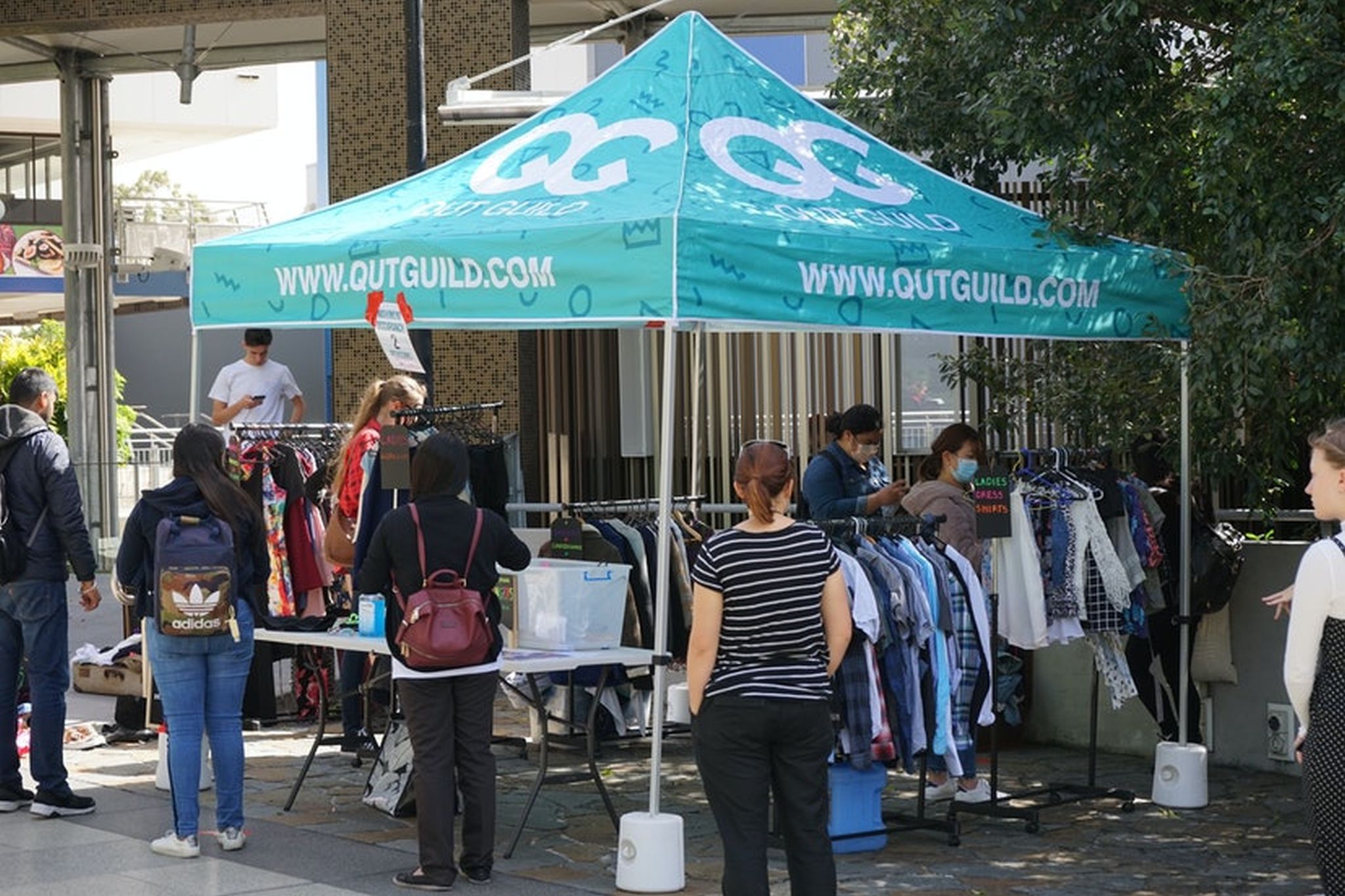 "Sustainable fashion is really important because it means our clothes won't have a negative impact on the environment, and it means we won't be destroying the earth every time we buy new ones, wash them, and dispose of them"
Hannah has lots of advice on changes that will have a positive impact on the environment. Remember every little change helps! Make sure to follow QUT Guild on Facebook and Instagram!
Getting to Know: Practice Studio
As a student of QUT, Kat knew she wanted to create a space that closes the divide between designers, manufacturers and consumers. Practice Studio combines a workroom and shop all in one, by showcasing emerging designers who all focus on sustainable fashion. Kat states, "I firmly believe that as makers we have a responsibility to ensure our products will have a positive impact upon the world rather than a negative one."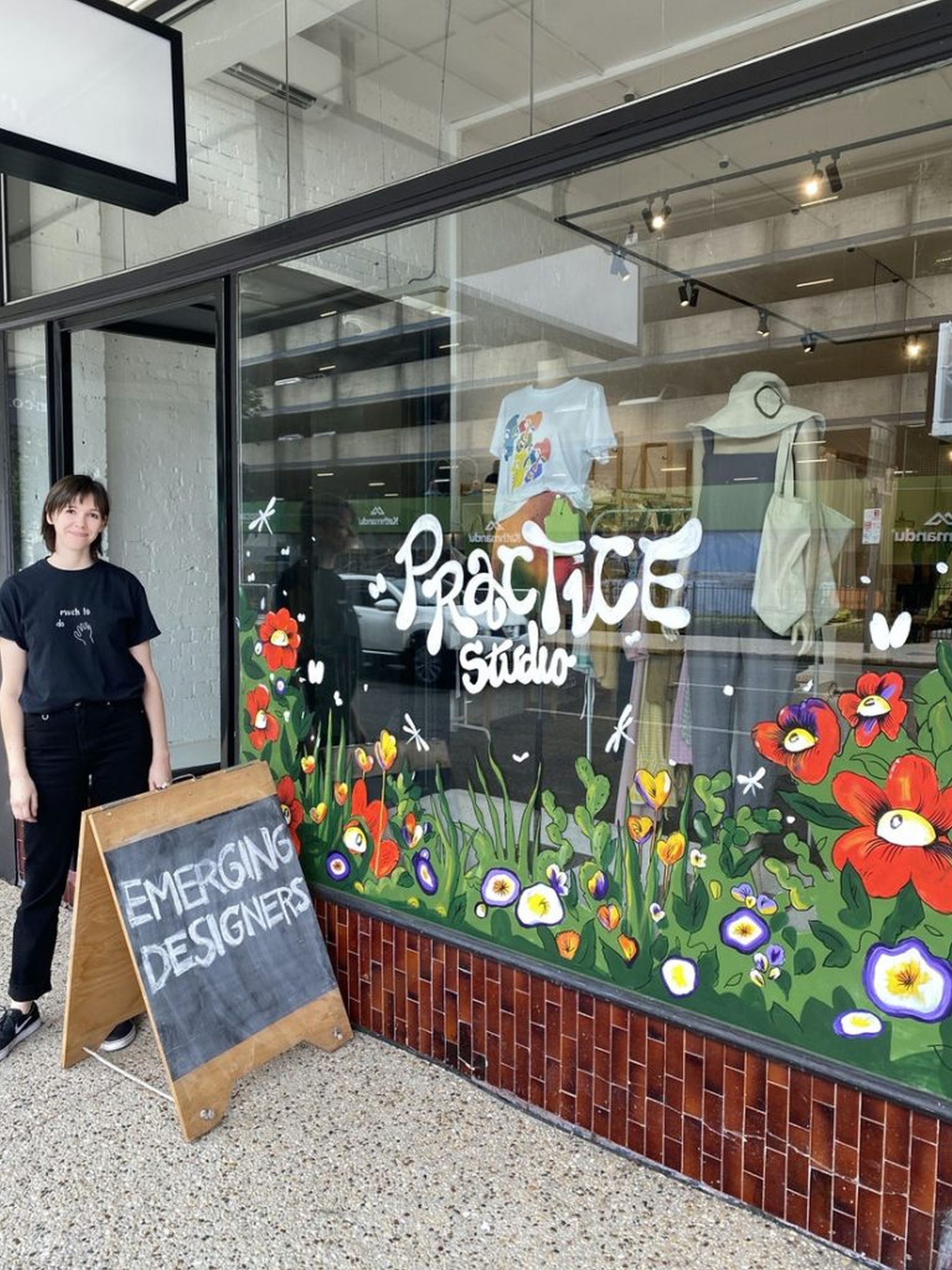 Information is key and knowing the facts will empower you to contribute in a really meaningful way."
Sustainable fashion is not only about buying ethically made garments but using what you currently have. Kat offers alternations and repairs, to extend the life of your clothes, helping to keep them out of landfill and to reduce the chances that you buy from a fast-fashion store. For the readers who are still unsure about how to start their sustainable fashion journey, Kat recommends following sustainable brands and organisations on social media.
Fashion Revolution (@fash_rev) and Know the Origin (@knowtheorigin) provide insightful accounts that showcase the importance of caring about where our clothes are coming from and how they are being made.
Next time you find yourself in need of an alteration or just want some sustainable clothes head over to 705 Ann St, Fortitude Valley! Practice Studio is open Tuesday to Saturday from 9:30 am – 5:30 pm. Be sure to check them out on Instagram too, (@practice.studio) to see their latest designers and products, you won't be disappointed!